Angelica
Angelica is an artist, coder, and yogi dedicated to bringing accessible yoga classes to her communities online and in person.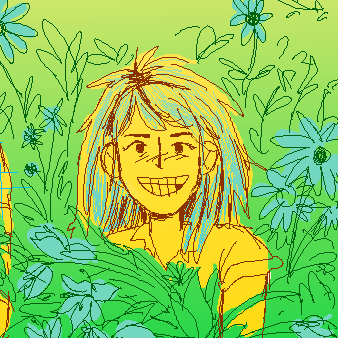 With a practice of nearly two decades, Angelica has been teaching yoga and meditation for the past five years in the USA and Aotearoa. Originally into it for the flexibility, her passive enjoyment shifted gears in her mid-20s when Angelica took her first Kundalini Yoga class and realized there was an entire metaphysical aspect of yoga that could help cure her blown out nervous system, chronic fatigue syndrome, malaise and listlessness. She then took the Contemplative Yoga & Meditation teacher training at All Yoga NYC, with additional schooling through RA MA Institute NY (which she helped build!) and Liberation Prison Yoga.
She is especially interested in the way yoga can help with nervous system fatigue, and using its tools of alignment and energy movement to help us tap into our inner vitality, magnetism and creativity. It's also critically important to her that the lineage of these yogic technologies is available to everyone -- online or in Wellington -- and so most of her regular classes are offered on a low cost or donation basis.